Stairway Elevators. Stairlifts and Elevators for the Home , business & organizations.
Home page click: www.WheelChairDoctor.Com
Click on the Item below
Wheelchairs, Scooters, Walkers, Hospital Beds, Ramps, Car and Van Lifts,
Help getting up and down stairways.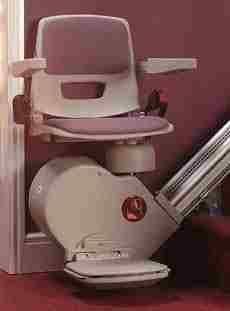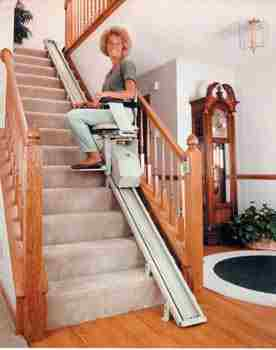 Are your stairs getting harder to climb?
Try one today: we have a Display and Free trial unit set-up in our shop & showroom.
In your home ready to use from $2990.90. We also have Commercial Models.
Practical solution to make your life easier.
Helping you to stay in your home.
More features as standard:
Easy to use joystick
2 x remote controls
Whisper quiet
Smooth start/stop - no jolts!
Swivel Seat
Fold-up seat, arms & footrest
Safety sensors
Maintenance free DC power
Digital status display
Lockable with key
Electronic and mechanical braking systems
Simple to install
Out door model available.
We have Stair Lifts installed in 100's of homes, churches, government buildings & business. Providing a safe, reliable and easy to use solution to the difficulties our customers experience with their stairs.
Stairlifts operate 24 hours a day, 7 days a week, 365 days a year.
Giving you the reassurance that stairlift will always be there.
Call one of our friendly team of stair lift specialists ANYTIME!
e-mail: wheelchairdoctor@att.net
812-825-5050 show room open 8-12 noon m-Friday
Mail order, pick ups and local installation available.
Wheelchair Doctors Elevator installation's for south central & southern Indiana,
Contract us for all your needs.
Visit our show room for free trail and test ride.
Click below for
Directions to our showroom!
E-mail us at: wheelchairdoctor@att.net 24-7
Phone 812-825-5050 8-12 noon M-Friday
E-mail us
Call us 812-825-5050
Home page click: www.WheelChairDoctor.Com
ed